LINKS TO TEAMS

Get in on the action!
Practice days and times: Tuesday and Thursday – 7:30-9:30 pm
What you'll need:⁠
-You must have a full set of derby gear in order to participate. (We have loaner gear first come first serve) This includes quad skates (no inline skates), knee pads, elbow pads, wrist guards, a multi-impact helmet (bike helmets are a no), and a molded mouthguard (make sure you mold your mouthguard before the first practice).
For the pads – we suggest gear specifically for roller sports. Skateboard pads are great, and there are endless options for derby-specific gear as well. In particular you want nice thick knee pads, as you will be spending plenty of time learning how to fall safely onto your knees. You can find beginner skate packages at the Skaters choice in Tampa or anywhere online.
---
You can also find used gear on the Roller Derby Recyclables Facebook page.⁠
-Water! Roller Derby is a physical sport, and you're going to be working up a sweat!
Be sure to bring plenty of water/Gatorade STAY hydrated! ⁠
-WFTDA/skater Insurance: You will be required to buy WFTDA insurance after 10 weeks of any REVO training. You will be notified and sent details on how to purchase when the time comes. ⁠
Our Practices are all inclusive and 18+. Looking to visit from another league? We would love to have you. A signed waiver is required to skate. Let's do this!
---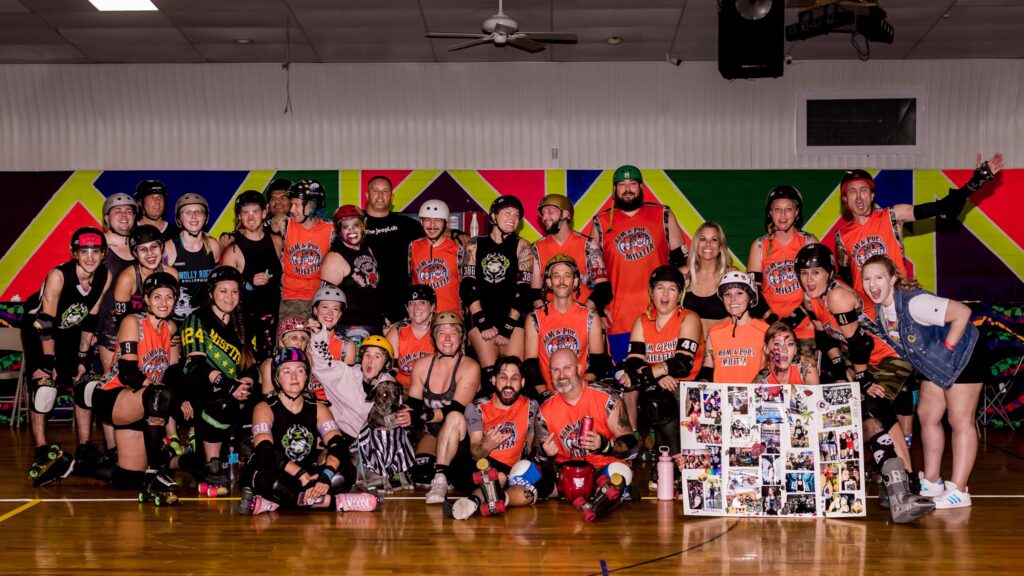 We are an all-volunteer, member-owned and operated, 501c3 non-profit.
Our mission is to empower our members and enrich our community through the sport of roller derby.
NEED TO GET AHOLD OF US? FILL OUT FORM BELOW:
CHECK OUT OUR AMAZING SPONSORS!!!